Happy Birthday Greetings for Friends, Family and Every one
Happy Birthday Greetings
A birthday wish
Sent just for you.
Will fill a day
With love, its true!
I wish to see the future
And all that it presents,
Enjoy your days and all they bring
They joys and special things!
I wish to see the future
And all that it presents,
Enjoy your days and all they bring
They joys and special things!
A birthday greeting
Is sent your way!
To wish you
Such a jolly day!
I wish that all you do
Turns out lucky for you!
Enjoy your special day –
Let's dance the night away!
May this special day you share
Will be filled with joy and laughter, And may all the year, my dear,
Be a very happy after!
You are my best and you'll be my last,
My world and my joy, till my time has past.
I will always love you until the end of time.
Happy birthday, my sweetheart, 'cause a love is no crime!
Happy Birthday Greetings
Close your eyes and blow all candles – I wish all your dreams come true!
Your heart deserves everything
You desire,
So dream a birthday dream,
'Cause I wish you to fly higher!
I like everything about you, because you spread positive vibes wherever you go.
May this birthday be different from the rest of your special days in every good way.
Warm wishes for a Happy Birthday to you!
This is your special day,
It has finally come your way!
I wish you to be happy whatever you do,
And your bday to be lovely – exactly like you!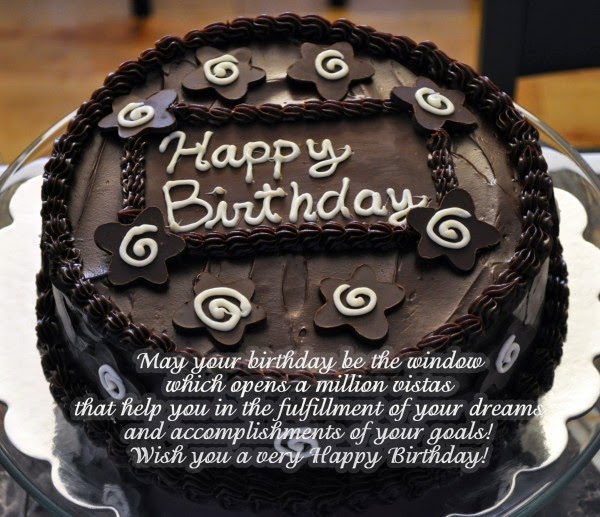 Happy Birthday Greetings
Count not the candles… see the light they give! Count not the years… but the life you live! Wishing you a wonderful year ahead. Happy birthday!
Birthdays are a time to say we hope you have the greatest day. Laugh, smile and celebrate with friends. May the magical days show no end! Happy birthday!
Happy birthday to you. How do you expect me to remember your birthday when you never look any older??? Sending birthday blessings filled with love and peace and joy.
May you have all the joy your heart can hold, all the smiles a day can bring, all the blessings life can unfold. May you get the world's best in everything!!!
It's a nice feeling when you know that someone likes you, someone thinks about you, someone needs you, but it feels much better when you know that someone never ever forgets your birthday.
Each day comes bearing its own gifts, untie the ribbons. Happy birthday.
Dear friend, smiles and laughter, joy and cheer. New happiness that stays throughout the year. Hope your birthday brings all these and more. Filling life with surprise and joys galore! Happy birthday!!!
God gave us all a gift when you were born!I'm wishing you another year of joy, laughter,surprises, happiness and love.Happy Birthday!
God gave a gift to the world when you were born a person who loves, who cares, who sees a person's need and fills it, who encourages and lifts people up, who spends energy on others rather than herself. Happy birthday to the best friend ever!
Greetings…Wishes….And all the Blah Blah on your special day. And do not bother me again!
Convey birthday wishes to your well wishers with happy birthday greetings. Collection of the best birthday pictures to wish your besties on their birthday.