Best Bible Quotes about Life – Best Bible Quotes
Best Bible Quotes:
Over Top 100 Favorite Bible Verses and Quotes, Scriptures, Passages, Quotations. These Bible verses are Inspirational, Motivational, Comforting, Encouraging, Reassuring, Powerful, Positive and Practical.
Great to memorize & reflect on. Include famous Bible verses, popular Bible verses, favorite verses, famous verses, best verses, common Bible verses & uncommon Bible verses. Scroll down for List of Best Bible Verses.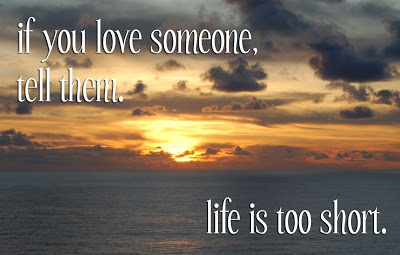 Best Bible Quotes about Life :
Proverbs 3:5-6 
"Trust in the LORD with all your heart,
And lean not on your own understanding;
In all your ways acknowledge Him,
And He shall direct your paths." (NKJV)
Psalm 46:10 "Be still, and know that I am God: I will be exalted among the heathen, I will be exalted in the earth." (KJV)
Psalm 119:89 For ever, O LORD, thy word is settled in heaven.
Psalm 34:8
O taste and see that the LORD is good: blessed is the man that trusteth in him.
1 Corinthians 13:13 So now faith, hope, and love abide, these three; but the greatest of these is love. (ESV)
John 3:16 "For God so loved the world that he gave his one and only Son, that whoever believes in him shall not perish but have eternal life." (NIV)
Jeremiah 32:27 "Behold, I am the LORD, the God of all flesh; is anything too difficult for Me?" (NASB)
Isaiah 50:10 "Who is among you that fears the LORD, That obeys the voice of His servant, That walks in darkness and has no light? Let him trust in the name of the LORD and rely on his God." (NASB)
Philippians 1:21 For to me to live is Christ, and to die is gain. (KJV)
Matthew 7:7 Ask, and it shall be given you; seek, and ye shall find; knock, and it shall be opened unto you: For every one that asketh receiveth; and he that seeketh findeth; and to him that knocketh it shall be opened.
Psalm 16:8 I have set the LORD always before me: because he is at my right hand, I shall not be moved.
Isaiah 55:12 For ye shall go out with joy, and be led forth with peace: the mountains and the hills shall break forth before you into singing, and all the trees of the field shall clap their hands.
Matthew 6:33 But seek ye first the kingdom of God, and His righteousness; and all these things shall be added unto you.
Psalms 89:1 I will sing of the mercies of the LORD for ever: with my mouth will I make known thy faithfulness to all generations.
Romans 8:18 For I reckon that the sufferings of this present time are not worthy to be compared with the glory which shall be revealed in us.
1 Corinthians 15:57-58 "But thanks be to God! He gives us the victory through our Lord Jesus Christ. Therefore, my dear brothers and sisters, stand firm. Let nothing move you. Always give yourselves fully to the work of the Lord, because you know that your labor in the Lord is not in vain." (NIV)
Romans 8:38 – 39 "And I am convinced that nothing can ever separate us from God's love. Neither death nor life, neither angels nor demons, neither our fears for today nor our worries about tomorrow – not even the powers of hell can separate us from God's love. No power in the sky above or in the earth below – indeed, nothing in all creation will ever be able to separate us from the love of God that is revealed in Christ Jesus our Lord." (NLT)
Galatians 2:20 I am crucified with Christ: nevertheless I live; yet not I, but Christ liveth in me: and the life which I now live in the flesh I live by the faith of the Son of God, who loved me, and gave himself for me.
Psalm 23:4 Yea, though I walk through the valley of the shadow of death, I will fear no evil: for thou art with me; thy rod and thy staff they comfort me.
Isaiah 40:31 But they that wait upon the LORD shall renew their strength; they shall mount up with wings as eagles; they shall run, and not be weary; and they shall walk, and not faint.
Psalm 119:9-11 "How can a young man keep his way pure? By living according to your word. I seek you with all my heart; do not let me stray from your commands. I have hidden your word in my heart that I might not sin against you."
When we dwell on the negative aspects of life and our circumstances it can plunge us into deeper discouragement. When you read scripture from the Bible, it can be comforting. This is list included Best Bible Verses to Inspire your Life.